Meet the ATG Management Team!
Maggie, Master Trip Designer
Lindsey Prumers
CEO/Founder
Educated in Oxford, England Lindsey comes from a diverse background with over 30 years of experience in tourism. She owned and operated a business in Ibiza, Spain. As a programs Officer for the British Council, she arranged the placement of overseas students to Oxford University and managed group travel and coordinated group visits for diplomats and heads of State. Since working as a trip designer/group travel manager in the US for over 25 years, Lindsey has designed and personally escorted numerous groups travelling within the US and overseas.
Ryan Villa
Operations Manager
Ryan possess intimate knowledge of corporate management and has traveled extensively. Born in Spain and growing up in England before making his way across the pond to America, Ryan has lived a life of exploration and discovery. He has been all over Europe, and is constantly returning to see all that Europe has to offer. He recently moved from New York and brings formal business knowledge and unparallelled customer relations to the team. Ryan is excited to be in the travel industry following a childhood passion of discovery.
Maggie Condon
Master Trip Designer
Maggie was raised in a strong Irish community where families would travel together. Her exposure to the outdoors began at an early age and has molded the type of travel agent she is today. Some travel highlights include walking across the Chain Bridge in Budapest and driving to Timbuktu and meeting members of the Tuareg tribe riding a camel on their way to the marketplace. While zip-lining in the jungle of Tabasco, she was chased by a howling monkey! EXPERTISE: River Cruises, Honeymoons & Destination Weddings, Eastern Europe, Ireland, Central America, and Mexico.
Nancy Hartill
Master Trip Designer
Nancy has been an independent international travel consultant for 30 years. She recently returned from a 2 week visit to Rajashtan, India, and has now visited 298 cities in 23 countries. She holds numerous travel specialist certificates. Although she has handled travel all over the world, her expertise is Europe, Africa, India, Australia--New Zealand, Alaska, and the Middle East. She has extensive expertise in most areas of the Middle East, Mediterranean and around the globe. No matter how large your group, she'll help make everyone's experience as perfect as can be. The best consultant brings something special into the trip - the Wow Factor that sets them apart from others. Nancy's itineraries do just that!
Cindie Allers
Master Trip Designer
Growing up in a family with parents as educators and five kids ready to go, Cindie followed Mom around on the tennis circuit and Dad to conventions for school business and Lions Clubs International. Much to her dismay, after college graduation with intentions to be a teacher, Cindie's parents bought a travel agency! As vast is the world and her travel experiences, so are the different kinds of travel Cindie has planned and organized in her 37 years in the business: leisure, corporate, government, international and domestic, groups and families - she loves it all!
Desiree Bates
Master Trip Designer
Desiree is no stranger to the travel industry having worked as an independent contractor for over 12 years. After taking a Disney cruise with her family, she realized just how important family experiences are and that crafting special adventures for families, honeymooners or any clients looking for something special and memorable was on her destiny route. With her extreme customer service, passion for travel and highest level of detail, Desiree joined our very dynamic team over a year ago. Desiree specializes in beach destinations and cruises but since joining our team, has shared her knowledge and has extended her field to European locations. She is creative, well organized and eager to serve you as you will tell from your initial consultation!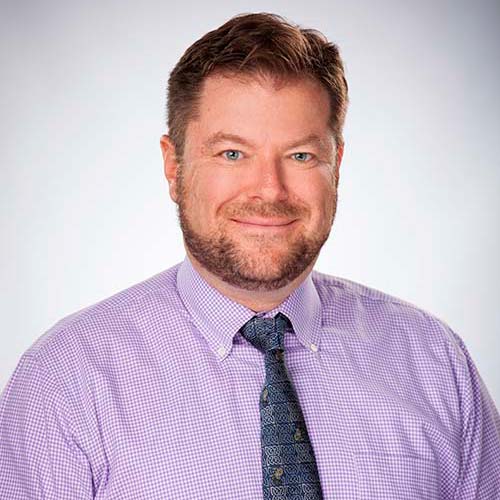 Thor Forsberg
Master Trip Designer
With a name to match the passion of travel to the Nordic countries, Thor has grown up exposed to the wonders of the world at a young age, traveling to Europe every year of his life, to even working for the German Railways as his first summer job. Since then he has become a specialist in all things Scandinavian, Russian, Scottish, and Icelandic. Joining the travel design profession in 1995, Thor enjoys crafting the perfect experience for his clients, to be remembered forever. Peppering his itineraries with unique cultural activities, Thor loves to create wonderful adventures that are unmatched in his areas of expertise.
Sara Arazola
Trip Designer
Born in Bordeaux to a Spanish family, Sara discovered her love for travel early on. Fluent in four languages—English, French, Spanish and Italian—she would spend the better part of her life traveling around Europe, and come to know Spain like an old familiar friend. Whether traveling for business or leisure, Sara was keen to do her research, always finding the most intimate, most unexpected places to visit and stay. Now she's ready to pass that knowledge onto you. Whether you're interested in discovering France or southern Europe, Sara will gladly customize an itinerary that will leave you breathless, and with memories to last a lifetime.