Portugal
Magical Mediterranean Flair.
Spoken Language
Portuguese (95.6%)
Largest City
Lisbon (2.9 million)
Largest Border
Spain (1224 km)
Situated adjacent to Spain, Portugal enjoys the same sunny weather and vivid vacation settings, offering that magical Mediterranean flair! Portugal's captivating capital city of Lisbon is home to deep Iberian history boasting the world's most expensive chapel, glistening with Brazilian gold inside the magnificent Sao Roque Church. Long the home of Portugal's monarchs, Sintra is an enchanting town of marvelous historic mansions – all set against the backdrop of lush rolling hills. Sumptuous Portuguese cuisine varies from region to region, but fresh fish and seafood are to be found on every menu. Does not the fragrant flavor of Madeira's finest wines, which are known to blend so perfectly with the soothing orange glow of the setting sun, sound like Portugal's friendliest calling?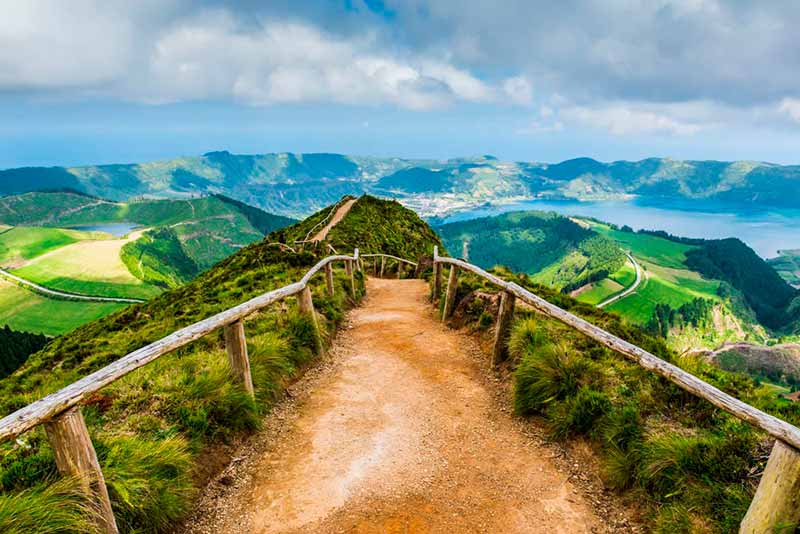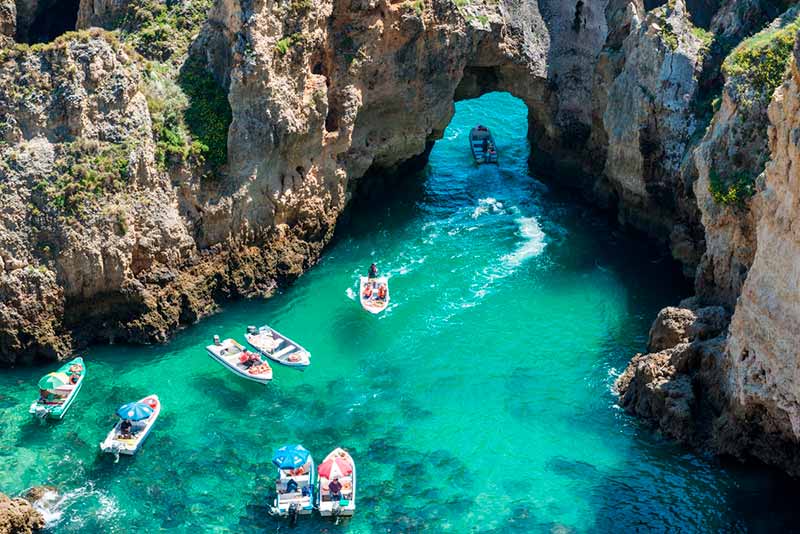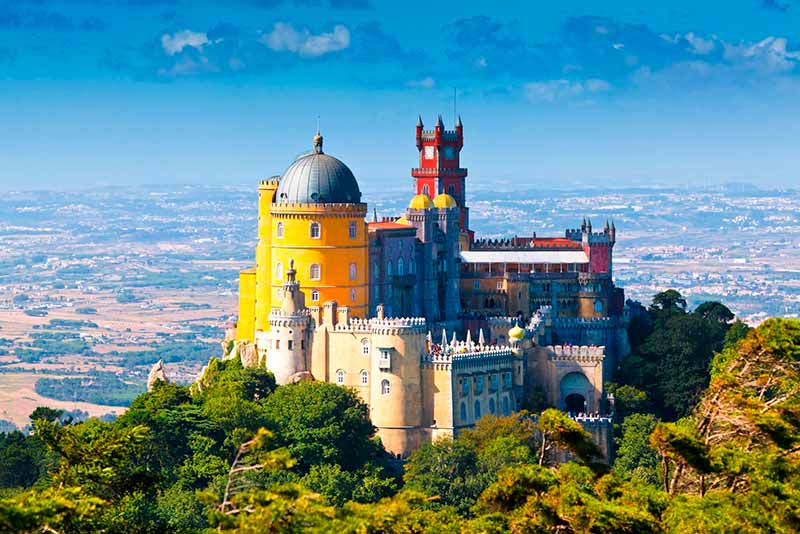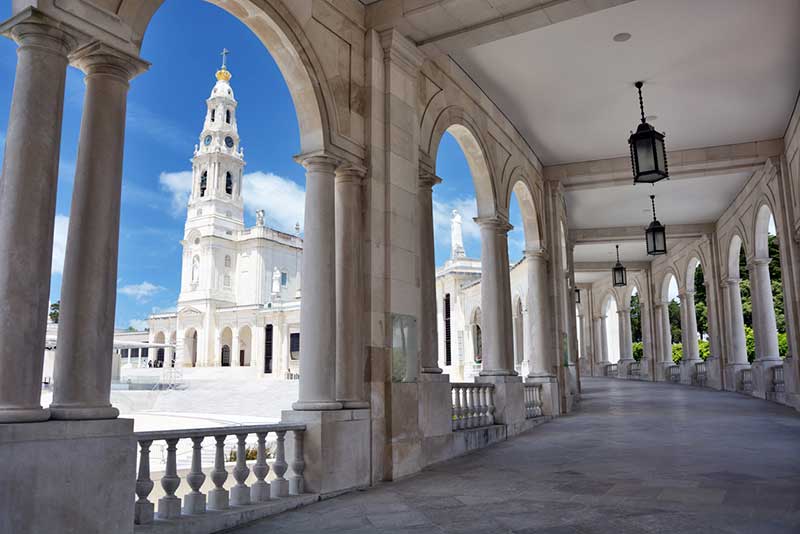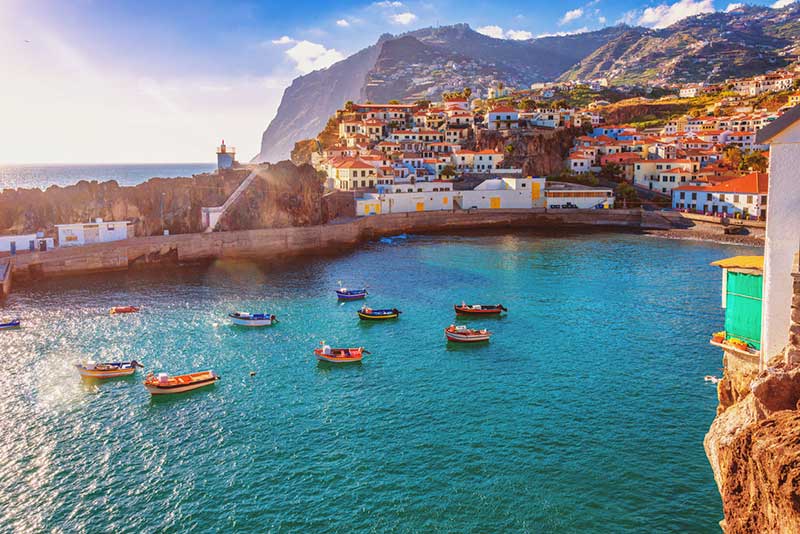 At the southernmost sector of mainland Portugal resides the fashionable Atlantic coastal region of the Algarve.
This amalgamation of beauty spots embraces golden sanded beaches lapped by turquoise tides neighboring the lush greenery of challenging golf courses, and all gathered in the picturesque surroundings of quaint villages, rural settlements, and scenes of outstanding natural beauty.
Spectacular ocean views can be captured from the cliffs of Cape St.Vincent marked by its prominent lighthouse, whilst sun, sand and surf invites you to relax along the beaches of Praia da Rocha and Tavira Island.
Architectural prominence is boasted in the elaborate castles and Cathedral which dominate the Algarve skyline.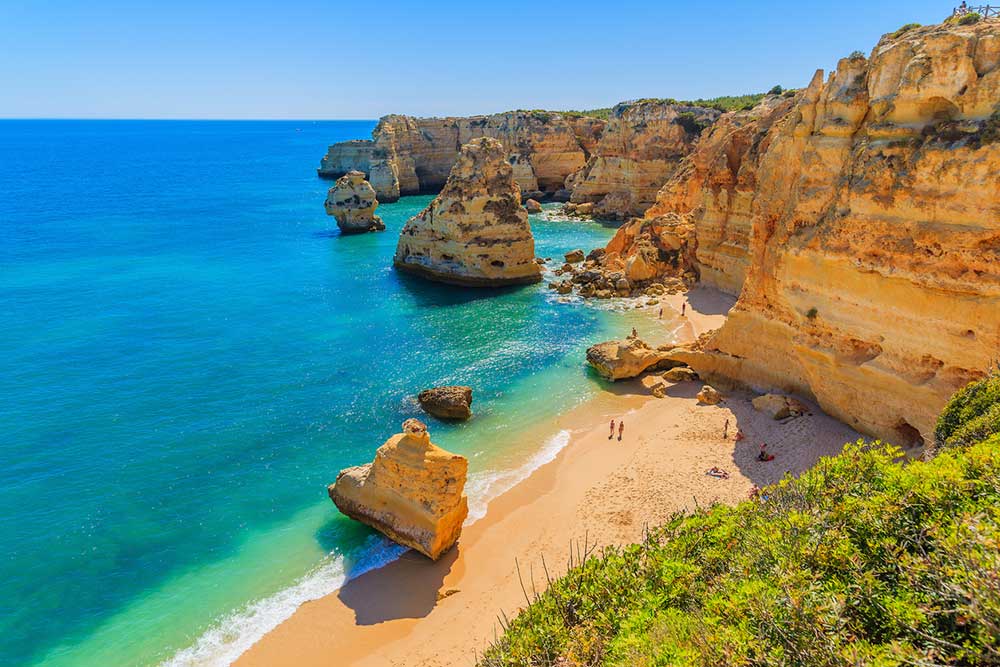 Horseback Riding Along the Coast
Surveying the widespread splendor and breathtaking beauty of Portugal's Atlantic coastline regions by any means of transportation is a captivating experience in itself.
And the most relaxing, rewarding, and traditional way of enhancing your sightseeing tours is from the back of a majestic Portuguese 'Lusitano' – the nation's most mild mannered and versatile horse.
Your companion Lusitano is willing and capable of gently guiding you to and through Portugal's vineyards, pine forests, olive groves, and miles of sensational beaches and Atlantic coastline features, many of which are inaccessible to motorized vehicles, and always in a most delightfully serene and charming way.
Catamaran Cruising with Dolphins
Additional intriguing water-borne experiences can be enjoyed when making your acquaintance with man's most amiable marine mammal, the dolphin.
Families of these affectionate natives have made their home at the Sado Estuary Natural Reservation between the municipalities of Alcácer do Sal, Comporta and Setúbal, and welcome you to visit by embarking on a private catamaran cruise through the safe passages of their government protected nature reserve.
As you're warmly greeted by the Sado bottlenose dolphins you can toast your presence by tasting the delicate sweetness of Moscatel wines and sampling the delights of traditional pastries from the nearby town of Azeitão.
Other Great Things to See and Do
---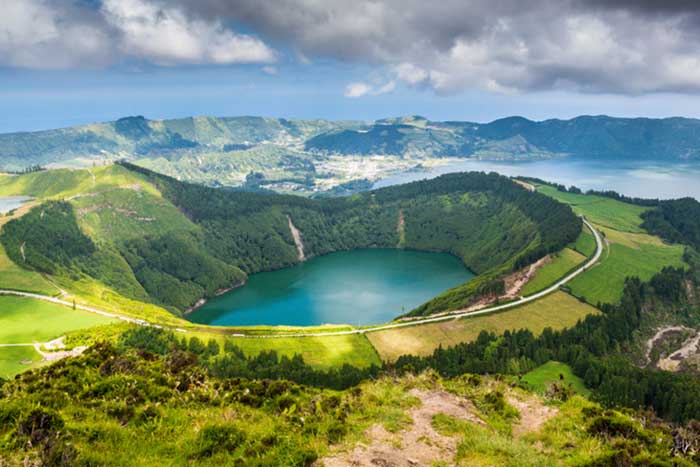 Visiting the Lost Continent of Atlantis
Become the explorer and marine archeologist on your voyage of discovery to the Azores in a quest to capture an intriguing glimpse of this mysterious secret land.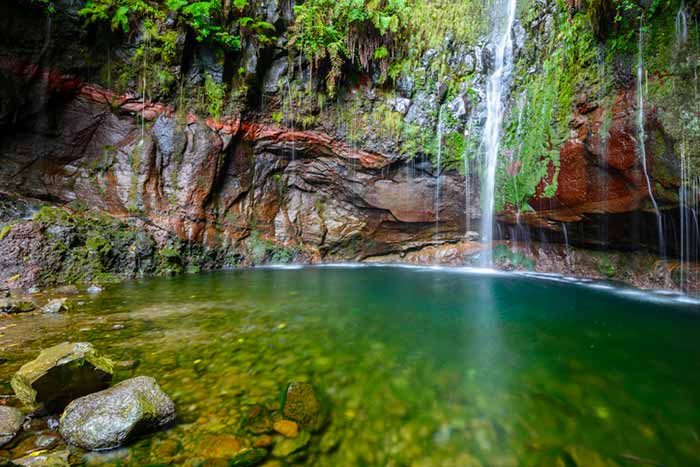 Vast valleys and lush emerald forests await you beginning at Paul da Serra and traversing the World Heritage site of the Laurissilva Valley to the stunning waterfall at Risco.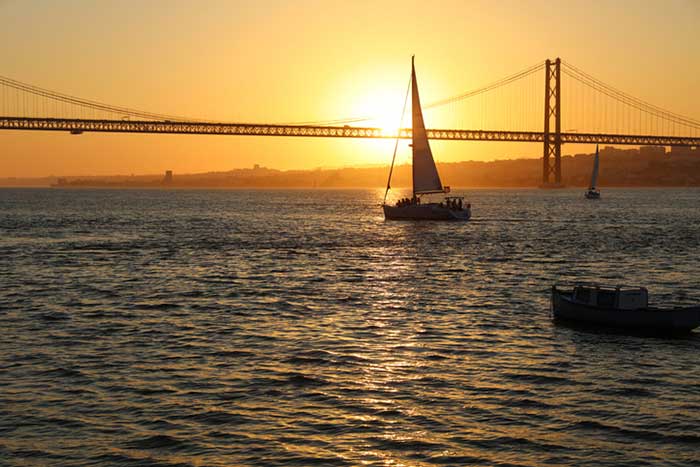 Sunset Sailing on the Tagus River
Your perspective of Lisbon is enhanced as authentic tapas are served whilst you sip sparkling wine and gaze at the capital's treasures and landmarks.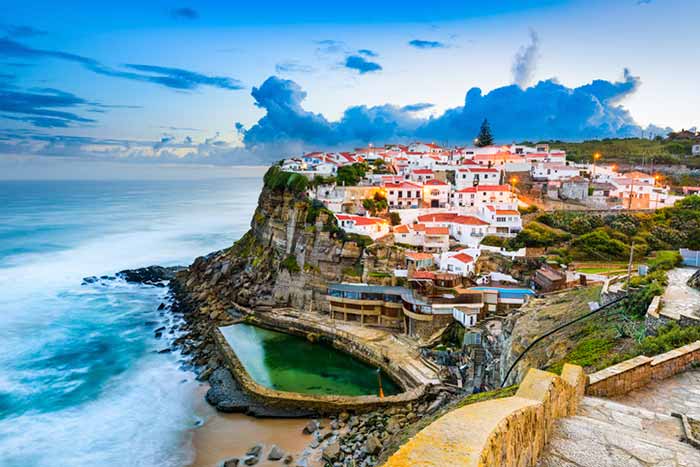 Fairytale Surroundings Just Outside of Lisbon
The comfortably cooler climate has attracted many of Portugal's elite to construct their exquisite palaces, extravagant mansions and pictorial estates in Sintra, and welcome you to admire their splendor today.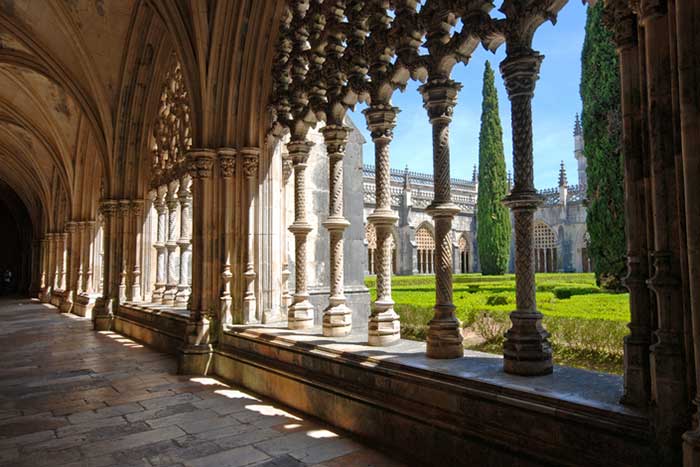 Fatima, Obidos, Nazare, Batalha & Alcobac
This much prized group of stylish Iberian influenced villages, identifiable by their all-white buildings, overflow with individual flair coupled with the flavors of traditional authentic provincial charm.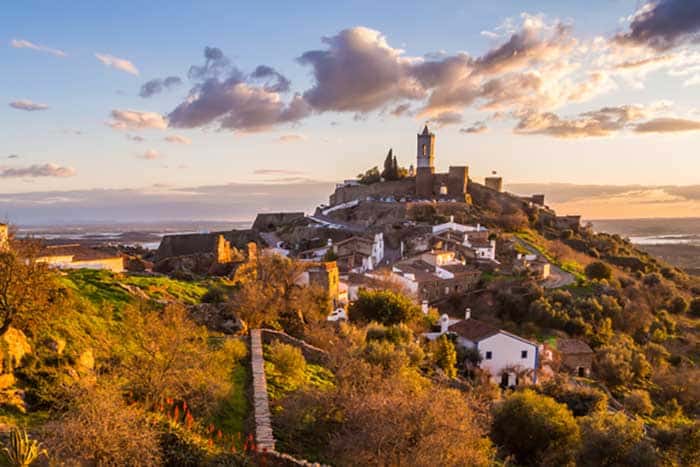 The Unimaginable Alentejo
Bright red roofs adorn the distinctive all-white buildings set within narrow winding streets leading to the richly decorated church of Monsaraz centered around the Museu de Arte Sacra, and the castle of Monsaraz.
Heading "Beyond the Mountains"
This seemingly isolated historical province located in the far northeastern corner of Portugal has become known as the land 'beyond the mountains' and is a region seldom known or visited by tourists.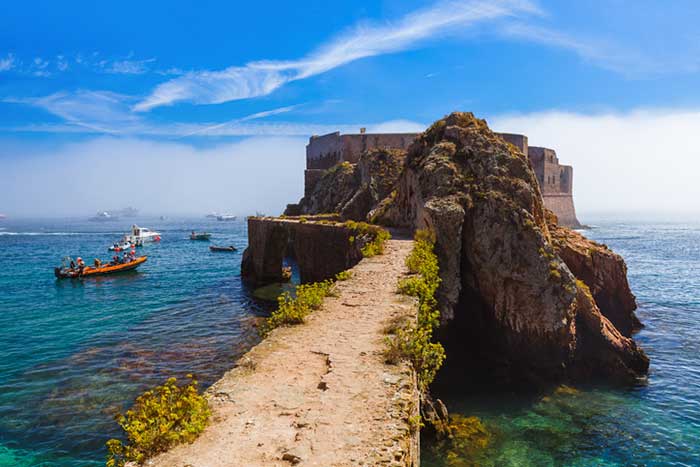 Paying a Call on Berlenga Island
Enthusiasts of Portuguese maritime warfare flock to the granite formed archipelago island group of the Berlengas to admire the formidable sea walls and sturdy defensive fortresses encircling the shoreline.
Situated in Portugal's Alentejo region is its capital city of Evora. Originally founded by the Romans, this veritable treasure trove of medieval civilization has been meticulously preserved and maintained.