Spoken Language
Spanish (74.0%)
Largest City
Madrid (6.5 million)
Largest Border
Portugal (1224 km)
The tuneful clicking of castanets in concert with the strumming strings of Spanish guitars and the dashing flair of Flamenco dancers serenade your welcome to the warm Mediterranean culture of Spain. Languish in tropical temperatures with the scent of palm trees gently floating along the white sandy beaches met by the bluest ocean views in Southern Spain's coastal resorts. Fall in love with the art and atmosphere of Spain's capital city of Madrid where so many amazing attractions eagerly await you. Sip Spain's signature sangria as you enjoy the authentic taste of tapas – a most relaxing and friendly part of the Spanish lifestyle. Little wonder that Spain has become one of Europe's favorite tourist resorts proudly declaring "Viva Espana"!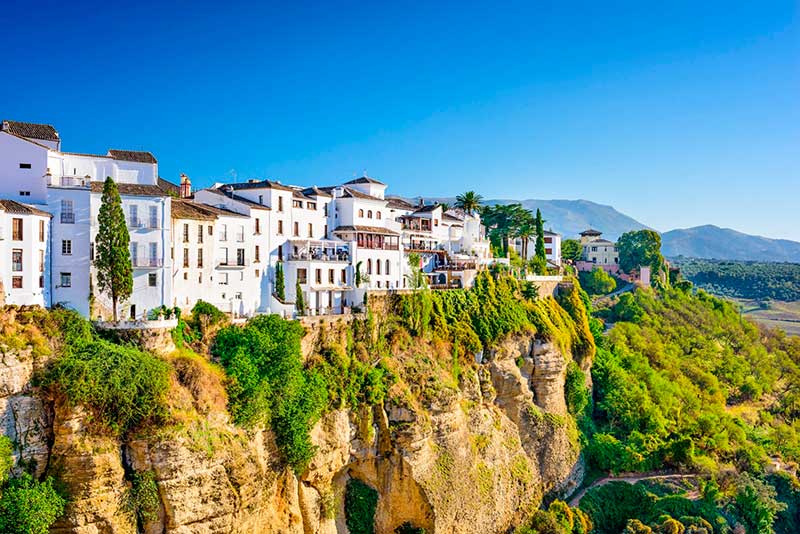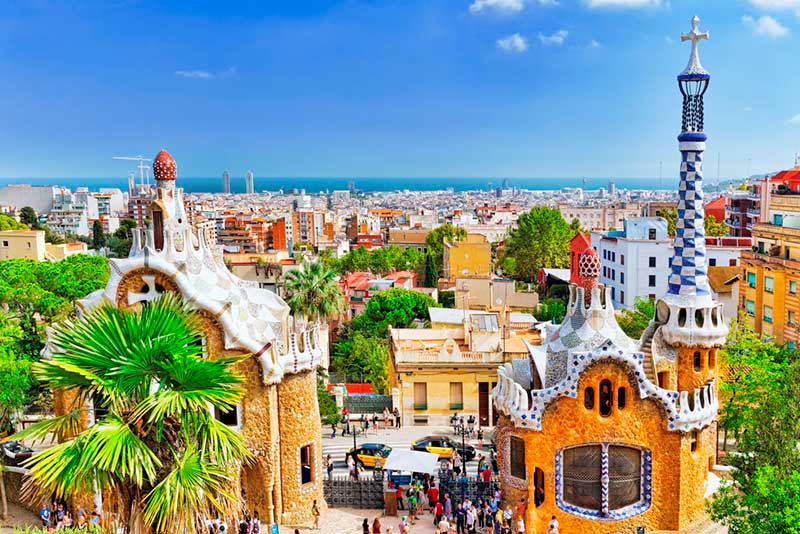 In India it's the Sitar, in Greece it's the Bouzouki, in Russia it's the Balalaika, and in Spain the signature instrument of traditional national music is the Flamenco Guitar. Not only is Flamenco the name of the instrument, but it is also the vibrant strumming style of music being played, and very importantly the flashy and artistic style of traditional dancing to which it accompanies.
Flamenco is performed at its very finest in the capital of southern Spain's Andalusia region, Seville, at Flamenco El Patio Sevillano where you can enjoy a full evening of authentic music, dancing and merriment whilst sampling the region's fine wines.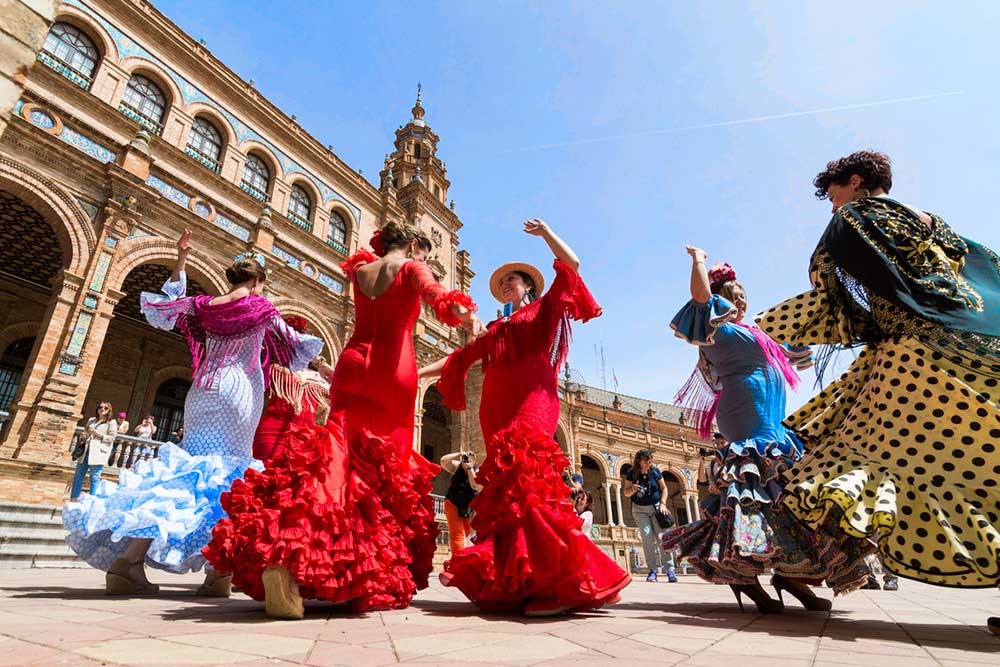 Trip Out to the Balearic Islands
Spain is host nation to many island groups and archipelagos both in close proximity to the mainland and some hundreds of miles away. The closest and most popular are located in the Balearic Sea and comprise the three much loved islands of Majorca, Minorca and Ibiza, each easily accessible by ferry.
Certainly one of their main attractions is the spectacular weather they all exhibit with long hot days of sunbathing on golden sand beaches and swimming in crystal clear turquoise waters almost all year round. And when the sun dips below the rose tinted horizon, each Balearic island bursts into life with music, dance, dining, and the dazzling lights of a vibrant nightlife.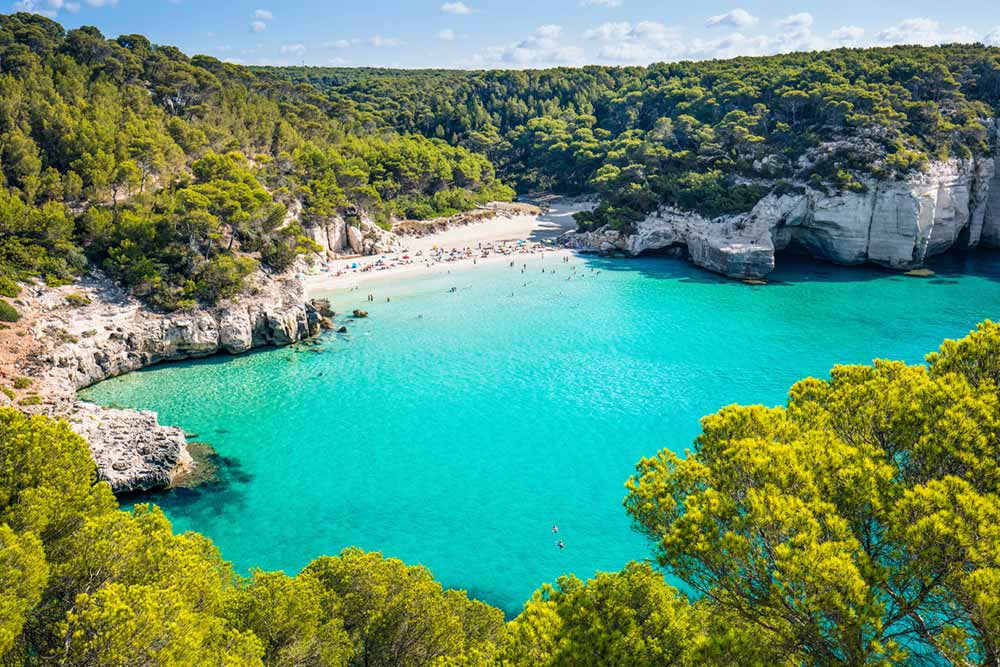 Brave an International Zip Line
Here's one for the wannabe Spiderman or hyper thrill seeker! Imagine 'zipping' (literally) across an international border separating two nations at 50 miles per hour and actually engaging in true time travel!
It is possible, and Límite Zero is the only place in the world to achieve it! You 'fly' from Spain across to neighboring Portugal on a 240 foot long zip line crossing the mighty River Guadiana and taking in rapidly changing aerial views of olive groves and spectacular surroundings on your journey.
And regarding the time travel. Well because of the time difference between the two nations, you actually arrive in Portugal a full hour before you left from Spain a few moments ago!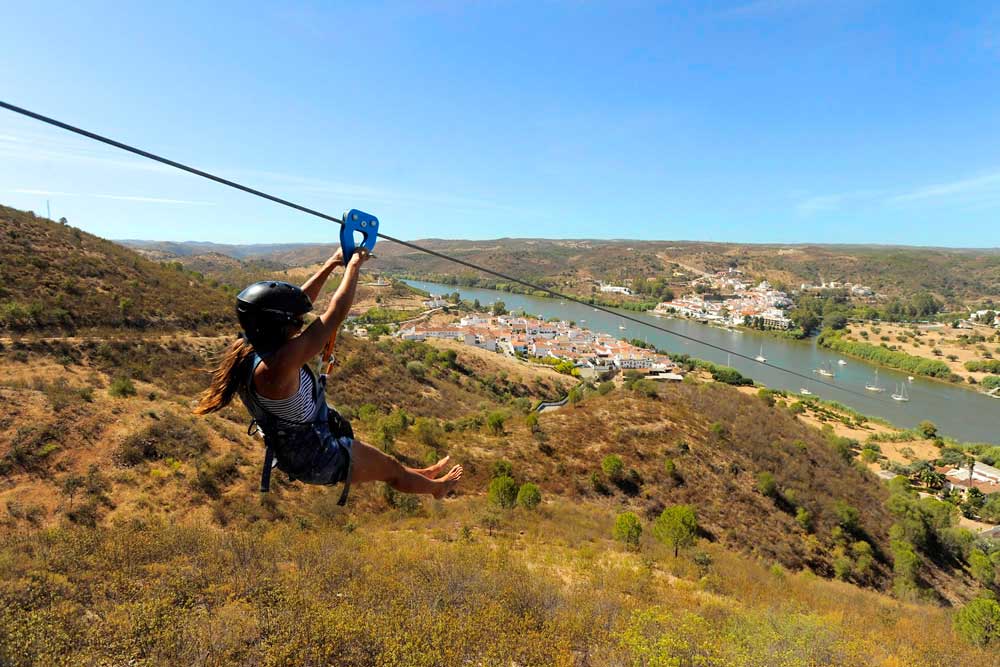 Other Great Things to See and Do
---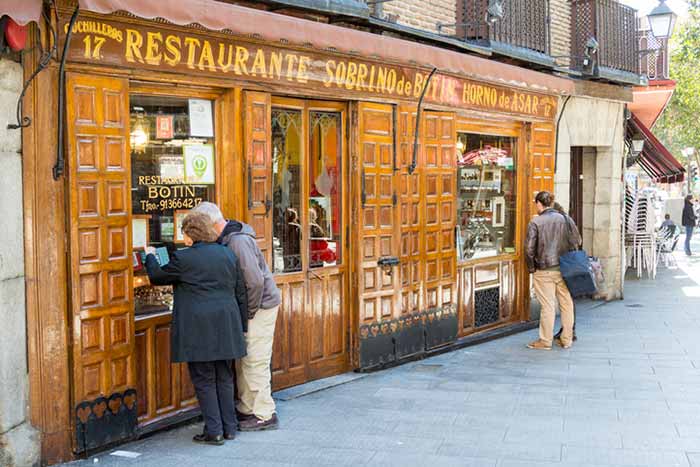 Have Dinner in the World's Oldest Restaurant
Spain's capital city of Madrid boasts the oldest restaurant in the world, and it is still cooking up the authentic flavors of Iberia today. Initially opened as a simple inn, Sobrino de Botín dates back to 1725.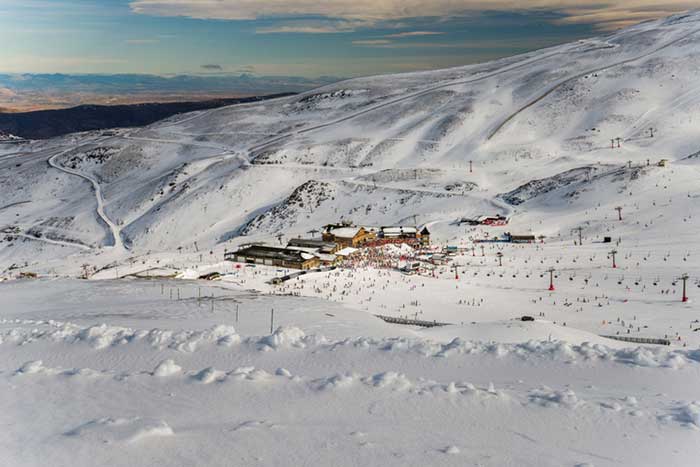 Visit Europe's Most Southerly Ski Resort
This championship-class ski resort located in the province of Grenada is ideally positioned on the slopes of Veleta, the third highest peak in peninsular Spain, and offers over 67 miles of diverse ski runs.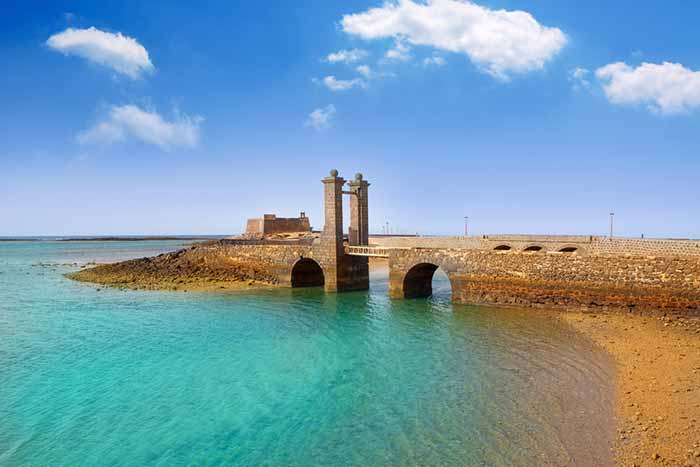 Visit an Underwater Museum
The highly popular island tourist resort of Lanzarote, one of Spain's Canary Islands in the Atlantic Ocean off the coast of West Africa has something very much in common with the lost city of Atlantis.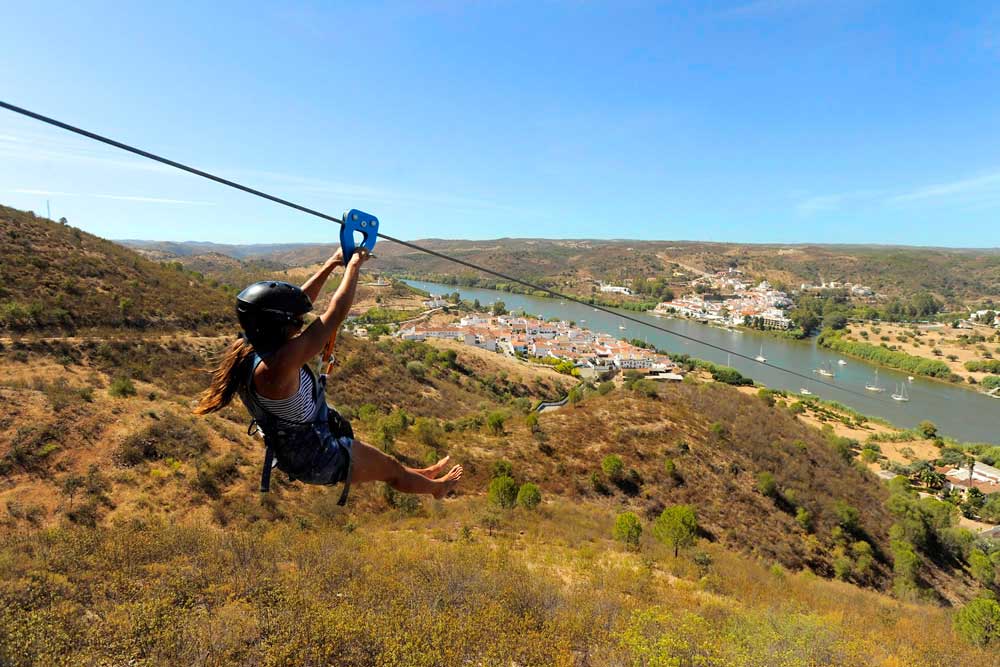 Brave an International Zip Line
Here's one for the wannabe Spiderman or hyper thrill seeker! Imagine zipping across an international border separating two nations at 50 miles per hour and actually engaging in true time travel!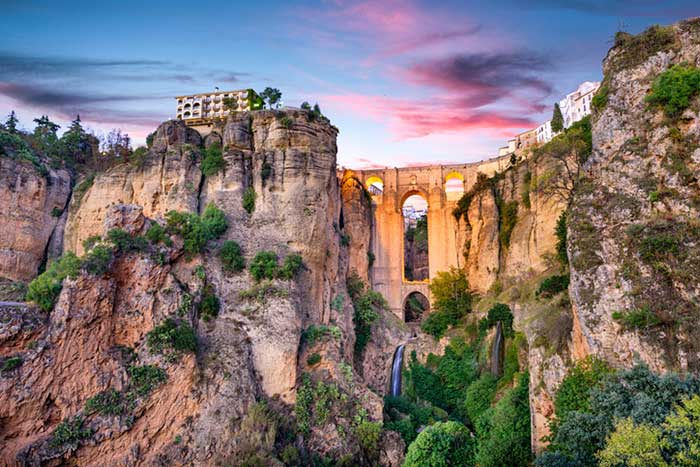 In the heights above Spain's Malaga Province towers the mountaintop city of Ronda, whose original settlement was established by the Romans almost two centuries before the reign of Emperor Julius Caesar.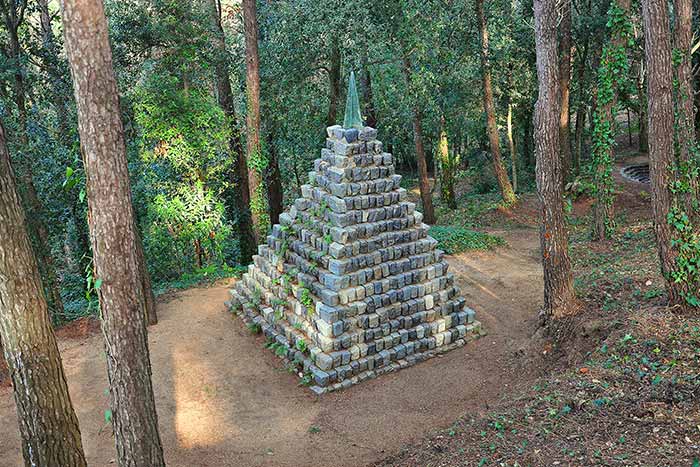 The Enchanted Forest of Òrrius
If there's one mysterious location in Spain where local legends abound and living folklore completely surrounds you, it's the one that's tucked away inside the enchanted forest of Òrrius.
A bustling port city renowned for its arts, sciences and futuristic planning is to be found on the southeastern coast of Spain where the Turia River joins the Mediterranean Sea.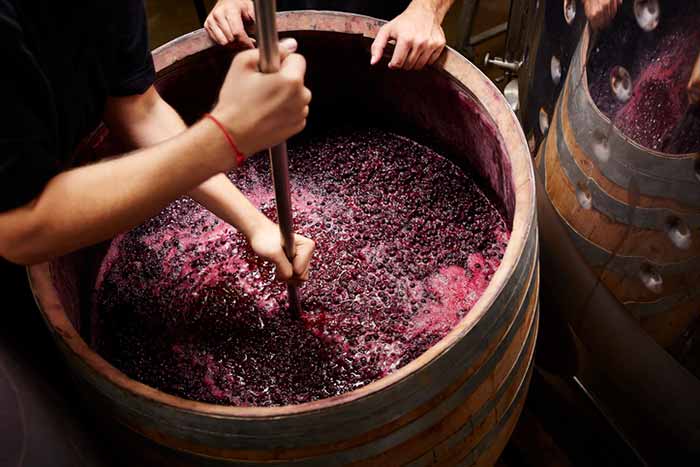 Cordoba-Perez Barquero Bodegas
The Perez Barquero wine makers cordially invite you to tour their prestigious vineyard estates and enjoy tasting their fine wines in their cellars in the historic town of Montilla.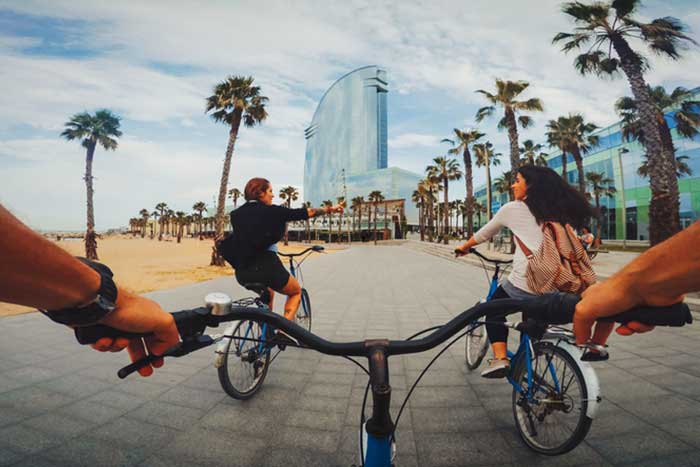 Not only is touring Barcelona by bicycle quieter, more relaxing, good for you, and can take you places that no other vehicle can access, but you see more, hear more, and most of all…it's fun!