Switzerland
Exceptionally Picturesque
Spoken Language
German (62.8%)
Largest City
Zurich (1.3 million)
Largest Border
Italy (698 km)
If your passion for a taste of the "high-life" embraces carving through white powdered slopes, soaring above snow-capped peaks cradled in thrilling aerial tramways and cable cars, and marveling at the constantly changing vistas of Alpine scenery, Switzerland is your European vacation destination for flair, fashion, and sheer sensation! Zurich offers a unique mixture of attractions – over 50 museums and more than 100 art galleries, fashion labels and Zurich designers. The French speaking city of Geneva lies in the bay where the Rhone departs from Lake Geneva. With its cosmopolitan flair, the European seat of the UNO and headquarters of the Red Cross is known as the "Capital of Peace". Lucerne's famous Swiss watch/souvenir shops, beautiful lakeside settings, and the exciting mountainous excursions make it a must-see for many travel groups and individuals on a captivating journey through central Switzerland.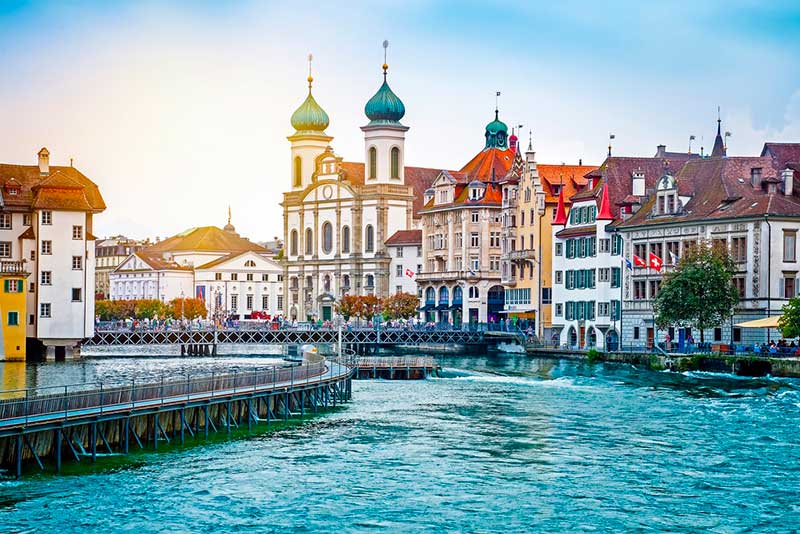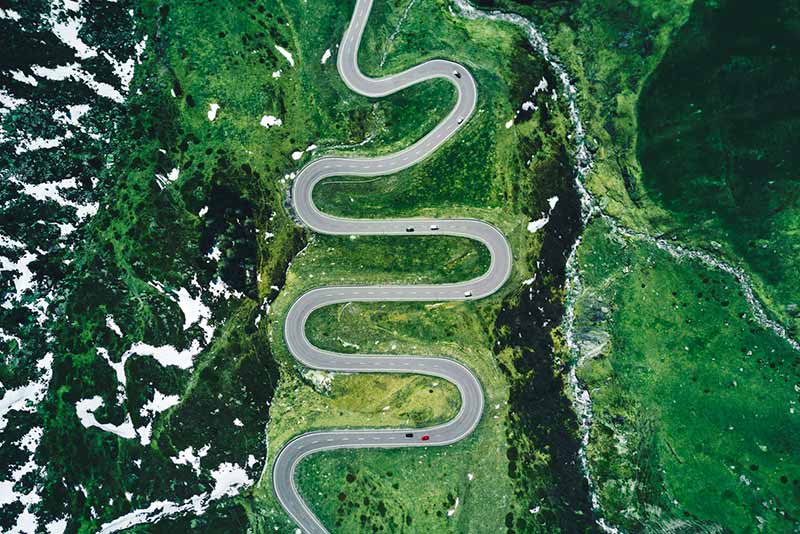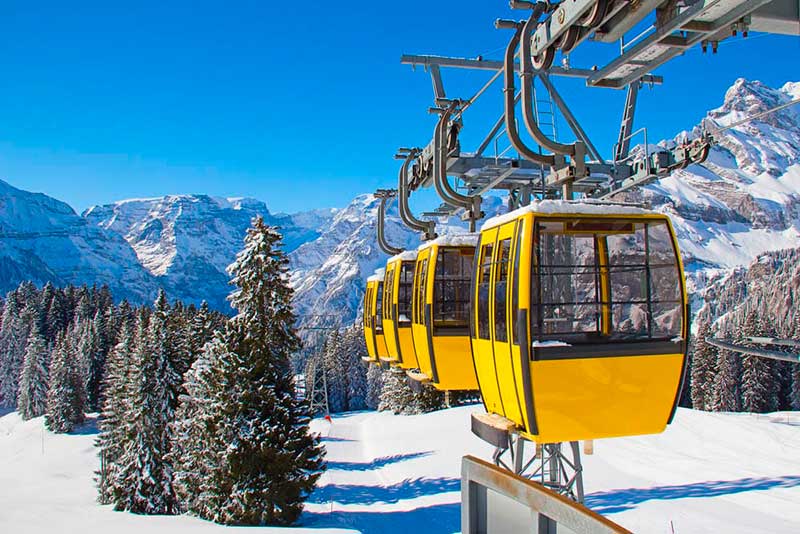 Surrounded by the thunderous roar of 72 shimmering waterfalls, the municipality of Lauterbrunnen in the Swiss Alps is practically a hidden valley secreted amongst rocky cliffs and deeply gouged glacial ruggedness, contrasted by peaceful rolling meadows and secluded woodlands, and is regarded as one of Switzerland's largest nature conservation areas.
The tallest of Lauterbrunnen's vast array of impressive waterfalls, Staubbach Falls reaches almost 1,000 feet in height. The nearby Trümmelbach Falls forcefully gushes its glacial waters through crevices close to dramatic viewing platforms. In 1779, Johann Wolfgang von Goethe visited the valley, and was inspired by the roaring waters to write his well-known poem 'Spirit song over the waters'.
There are some occasions when purposefully traveling slowly is far preferable to speeding to your destination in record time. Perfect case in point is Switzerland's prestigious Glacier Express train excursion which takes a full eight hours to journey 170 miles uniting two celebrated Swiss ski destinations, St.Moritz and Zermatt.
Indeed, by design the Glacier express proudly declares that it owns the title of the world's slowest train. But to truly absorb and appreciate the stunning scenery and to cross over 290 bridges and pass through 91 tunnels, slow really has to be the way to go.
Journeying serenely towards the Oberalppass, the Glacier Express reaches a staggering elevation of 6,670 feet above sea level as its highest point.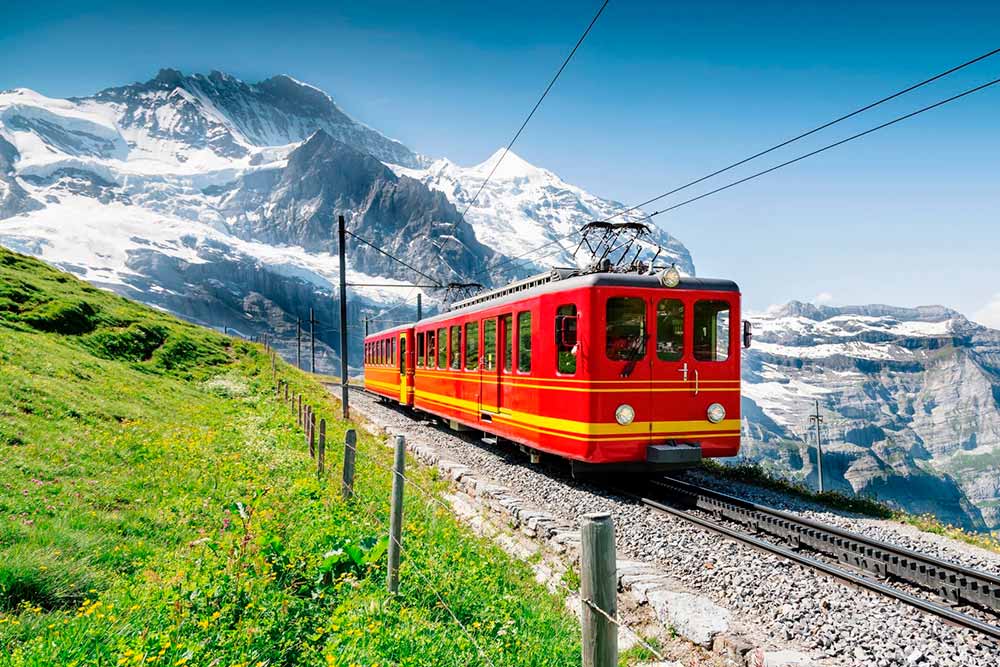 The picturesque alpine town of Engelberg in central Switzerland, lovingly named 'Angel Mountain' is a popular mountain resort offering year round attractions with both summer and winter flavors.
For history and architecture enthusiasts, this quaint old town is centered by an impressive 12th century Benadictine monastery, the Kloster Engelberg.
In winter Engelberg springs to life with its popular ski runs zigzagging down Mount Titlis. Take a daring cliff walk across the Titlis suspension bridge to a crystalline glacier park towards Trübsee, a nearby glacial lake. And if you're feeling particularly adventurous try your hand at the climbing ladders known as 'via ferratas' which ascend the steep face of Rigidalstock Mountain
Other Great Things to See and Do
---
Getaway to the Rhine Falls
Although this cascading curtain of thundering white waters is only 75 feet in height, it more than makes up for its powerful presence by stretching exceptionally wide to 495 feet!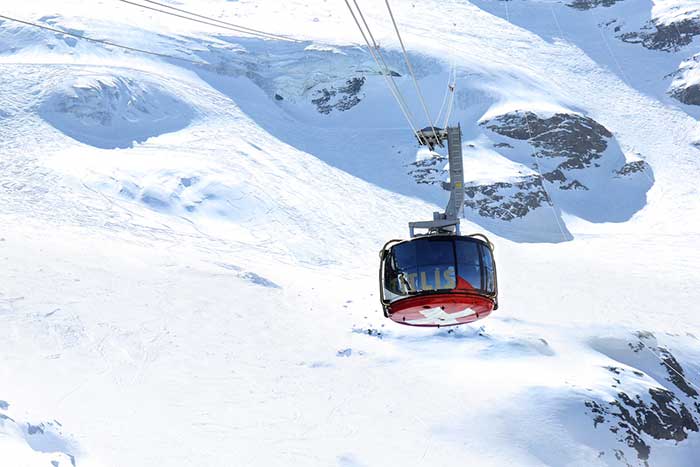 Every breathtaking vista that Switzerland is world famous for can be enjoyed during one thrilling aerial experience from the highest point in central Switzerland.
Montreaux is well known for its jazz festival, mild microclimatic weather, lakeside promenade lined with flowers, Mediterranean trees, and ornate statues - a year round pleasure.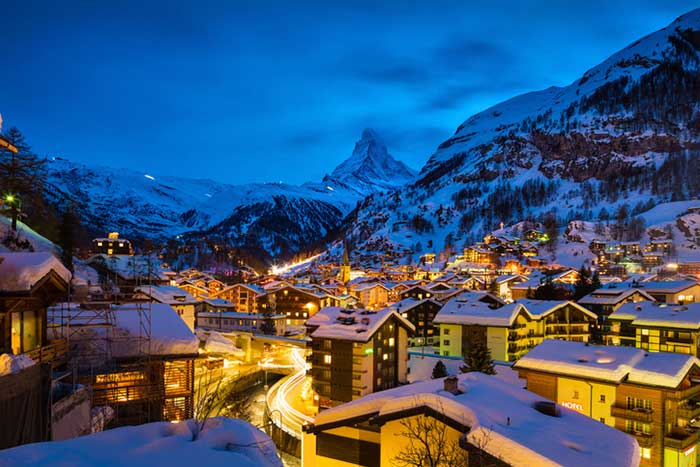 You'll never see a traffic jam, gas station or parking meter in the streets of Zermatt. That's because this world class resort in Valais canton at the foot of the iconic Matterhorn in southern Switzerland is completely car-free!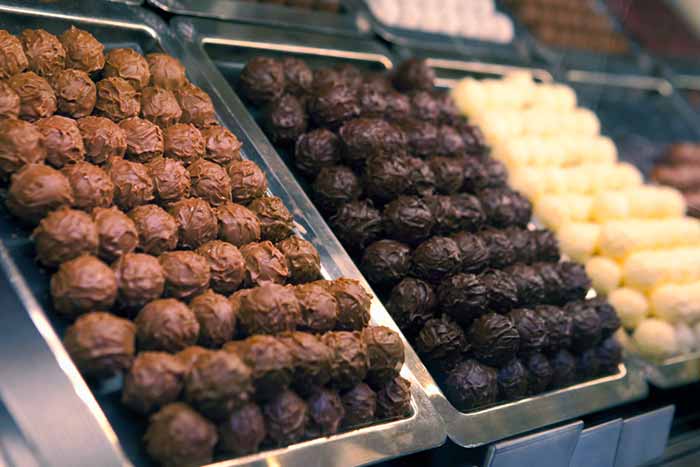 Both Lindt and Confiserie Sprüngli encourage you to visit their chocolate factories and outlet shops for a sweet taste of true Swiss decadence. While in Zurich enjoy a stroll along the shores of Lake Zurich.
Catch a cable car to the foot of the Schilthorn peak to 'sky' your way across to the mid-mountain village of Mürren, precariously perched 3,500 feet high on a mountain outcrop.
This beautifully preserved medieval town is prized for its cornucopia of magnificent architecture steeped in history. Forming the centerpiece of Lucerne's townscape is the medieval Chapel Bridge, constructed in 1333.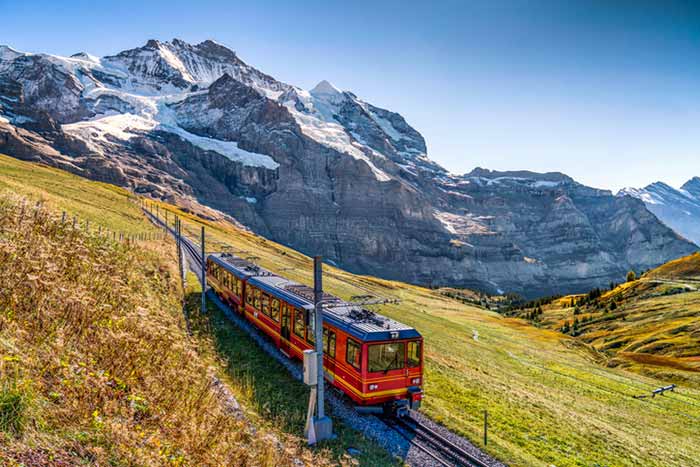 The Jungfraujoch is an ultra high altitude experience which feels like you've been transported to another world! This incredible UNESCO heritage site holds the record for the world's highest railway station.
Alpine Dairy of Morteratsch
The 'Alpschaukäserei' cheese factory produces classic Swiss cheese and curd products in the old tried and tested traditional method of slowly blending the ingredients over an open fire and crafting the wheels of cheese by hand.